Protecting your Perimeter with our 358 Anti-Climb Mesh – The Ultimate in Sure Mesh
At Hampden, one of our most popular high security products is our 358 Anti-Climb Rigid Mesh. Virtually impossible to climb, this product has a wide range of applications thanks to its exceptional strength, versatility, intrusion-resistance and long life.
Why is 358 Anti-Climb Un-Climbable?
It is the unique design of tightly spaced horizontal and vertical 4mm wires that makes 358 Anti-Climb Mesh virtually unclimbable by making it impossible to fit fingers or toes through the gap in order to gain purchase and climb.
Ideal for many Applications
Hampden's 358 Anti-Climb Mesh is the perfect product to provide security and protection for industrial and commercial properties, as well as public utilities. It has a wide range of applications such as:
· Architectural: Stairwell enclosures, pedestrian bridge screens, protective screens
· Retail: Shopping centres, carpark buildings
· Correctional Facilities: Prisons, youth justice centres
· Animal Enclosures: Zoos, dog pounds
· Utilities: Power sub-stations, water treatment facilities
· Educational Facilities: Schools, university campuses
· Restricted Areas: Airports, goods delivery areas, motorway security
· Recreational: Sports grounds, community centres
· High Security Areas: Consulates, sensitive sites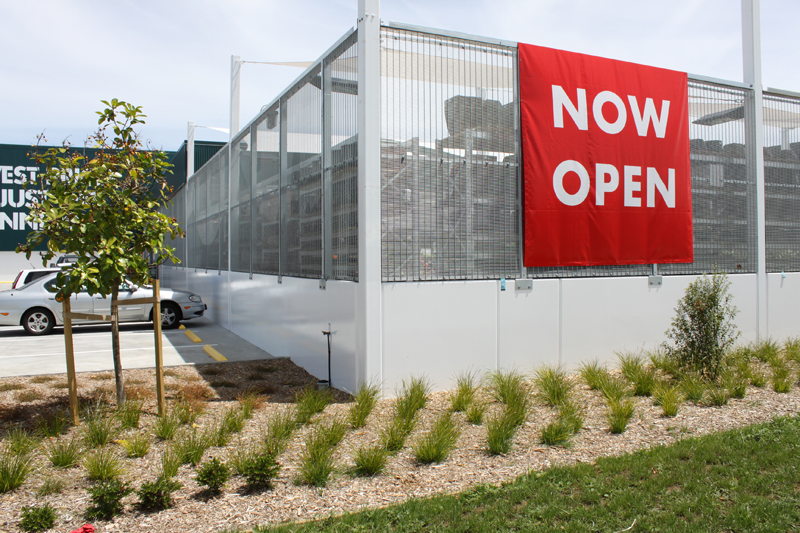 So how did 358 get its name?
Interestingly, it gets its name '358' from its measurements: 3-inch x 0.5-inch x 8 gauge. In metric, this equates to 76.2mm x 12.7mm, Wire Diameter: 4mm (Gauge 8).
7 Reasons why you should choose 358 Anti-Climb Mesh
1. Resistance to attack
Robust wire, spot welded joints at every intersection and the narrow spacing make 358 Anti-Climb Mesh practically impossible to cut with conventional bolt or wire cutters.
2. Excellent viewing visibility
The spacing between wires still provides 358 Anti-Climb Mesh with excellent vision to detect any persons close to the fence. When viewed head on, or even at an angle, the 'see-through' characteristics remain unimpaired. This is especially important for clear camera surveillance.
3. Attractive in its simplicity
Its simple geometric pattern gives 358 Anti-Climb Mesh a stylish appearance and lends itself well to attractive architectural installations.
4. Outstanding stability
Because of its rigidity and minimal resistance to wind, 358 Anti-Climb Mesh is very stable. This makes it ideal for use with electronic detection systems and alarms. It's also an excellent choice when strain tension end-anchors can't be used, such as on rooftop and walkway protection applications.
5. Extreme strength
The unique double vertical design gives 358 Anti-Climb Mesh significantly more strength. Its robust construction provides low maintenance, long life protection.
6. Unparalleled Durability
Unlike many other anti-climb products, our 358 Anti-Climb Mesh is galvanised after fabrication, which guarantees all welded joints are protected from moisture. This effectively eliminates weld-point rust, ensuring unparalleled quality and longevity. That is why Hampden can offer a 10-year warranty on this product.
7. A choice of finishes
Hampden can further enhance 358 Anti-Climb Mesh with a powder-coated or wet spray finish.
Talk to us about your Perimeter Security needs
Regardless of your requirements, Hampden can deliver a specific solution to meet your needs. We import 358 Anti-Climb Mesh in bulk, which means we can offer clients a very attractive price point. Combine this with 48 years of experience in perimeter security and our own in-house design and manufacture capability, and we can give you peace-of-mind and deliver the right system for you. To find out more, talk to us today.